Ceramic/Porcelain: Floor Tile (glazed)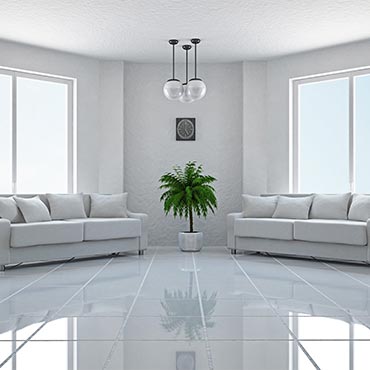 Glazed ceramic tile has an impervious facial finish fused to a semi-vitreous (3.0% - 7.0% water absorption) ceramic body. The color of the tile is derived from the glaze layer, not from the tile body, as the body color can differ from the surface color. Glazed ceramic meets the needs of many installations at a reasonable cost.
Brand Overview
---

---
Profile
|
Website
|
Warranty
|
Green
Home is where the heart is, and American Olean is the trusted choice for residential projects. With countless, on-trend design options, the versatility and durability of American Olean tile make it easy to produce stylish, modern designs anywhere in your home.
---

---
Profile
|
Website
|
Design Tools
|
Blog
Our extensive selection includes every option, from the finest natural stone to enduring ONE Quartz to our award-winning Panoramic Porcelain.