Natural Creations with Diamond 10
See More about Natural Creations with Diamond 10 >>>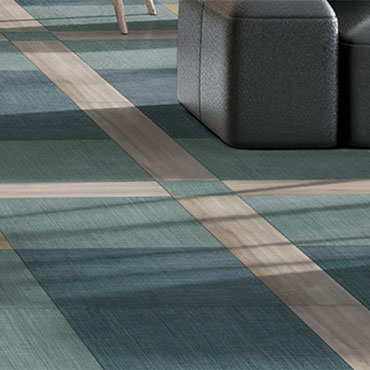 Performance
We've harnessed the brilliant properties of diamonds to create flooring that is unmatched in performance and durability. This revolutionary, patented innovation uses cultured diamonds, with all the properties of real diamonds, to provide the highest scratch, stain and scuff resistance in the industry.
Diamonds are a Floor's Best Friend
Diamonds are one of nature's hardest substances. As you can see, diamonds outperform other common flooring finishes on the Mohs scale of mineral hardness, which characterizes the scratch resistance of various materials.
Using cultured diamonds containing all the properties of natural diamonds, our patented Diamond 10 Technology yields a product unmatched in performance and durability, offering the most scratch, stain and scuff resistance in the industry.
Durable Performance Year after Year
Competitors just can't match the scratch, stain and scuff resistance. Take a look for yourself and ask your Armstrong Flooring sales representative for a demonstration.
Product Offering
Natural Creations Luxury Flooring pioneers new possibilities in commercial flooring. Available in three distinct collections, ArborArt, Mystix and EarthCuts, and part of Continuum™ Solutions, your creative design combinations are unlimited. And with our innovative Diamond 10 Technology, your beautiful floors will look new longer.
Maintenance Made Easy
With Diamond 10 Technology, you won't have to compromise the look you want for the maintenance you need. Diamond 10 Technology is a low-maintenance, no-polish solution with the option to polish, keeping your floors looking new longer.
---
NOTE:
Integrity Flooring does not carry every style of product. Check with us first about a particular product or to see if your product choice is available for special order.
---

---
Armstrong Luxury Vinyl Floors
Our luxury vinyl tile creates stunning floors that are meticulously designed to look like hardwood or stone, and built to endure the busiest lifestyles. From time-worn wood to modern marble, enjoy nature's diverse beauty throughout your home — in the kitchen, bath, basement and beyond.
---
Profile
|
Website
|
Design Tools
|
Install
|
Green