Anthem celebrates the beauty of the great American hardwoods
See More about Anthem celebrates the beauty of the great American hardwoods >>>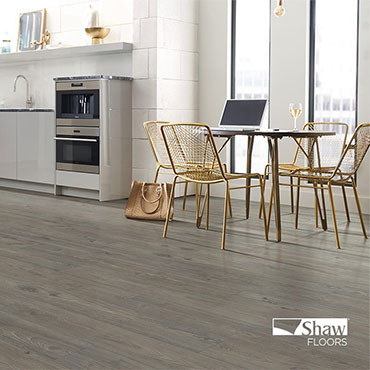 Anybody up for a road trip? If not, then check out our Anthem Plus laminate. Anthem celebrates the beauty of the great American hardwoods but in a much more affordable laminate option.
This laminate features embossed in register texture which means what you see is what you feel. So save some gas and time and explore some of the greatest hardwood looks both sides of the Mississippi!
---
NOTE:
Integrity Flooring does not carry every style of product. Check with us first about a particular product or to see if your product choice is available for special order.
---

---
Shaw Laminate Flooring
Shaw Laminate Flooring is naturally durable, making cleaning a breeze. Here, we're going to give you the crash course on how to care for your Laminate flooring and keep it looking great for years. Our laminate flooring is approved for use over radiant heating systems. Coordinating moldings give your Shaw Laminate flooring a finish with flair. We have plenty of accessories to complete your unique look.
---
Profile
|
Website
|
Design Tools
|
What's New
|
Warranty
|
Install
|
Maintain
|
FAQs
|
Green